2020 SecureAge US Contact Tracking and Privacy Report
SecureAge surveyed nearly 900 respondents (580+ consumers; 300+ IT professionals) to find out their perceptions on the use of contact tracing apps. The study was conducted from July 20, 2020 to August 17, 2020 and revealed how privacy and data security fears have the potential to affect much-needed adoption rates throughout the United States. Below are the key findings.
Contact tracing apps aim to help health authorities trace paths of infection using a combination of software and Bluetooth from users' smartphones to alert people that they've been near a person infected by Covid-19. Have you heard of contact tracing apps / tech in the wake of the Coronavirus pandemic?
How likely would you be to support a wide scale national rollout of contact tracing apps/technology to help tracking and prevention efforts for the spread of Covid-19?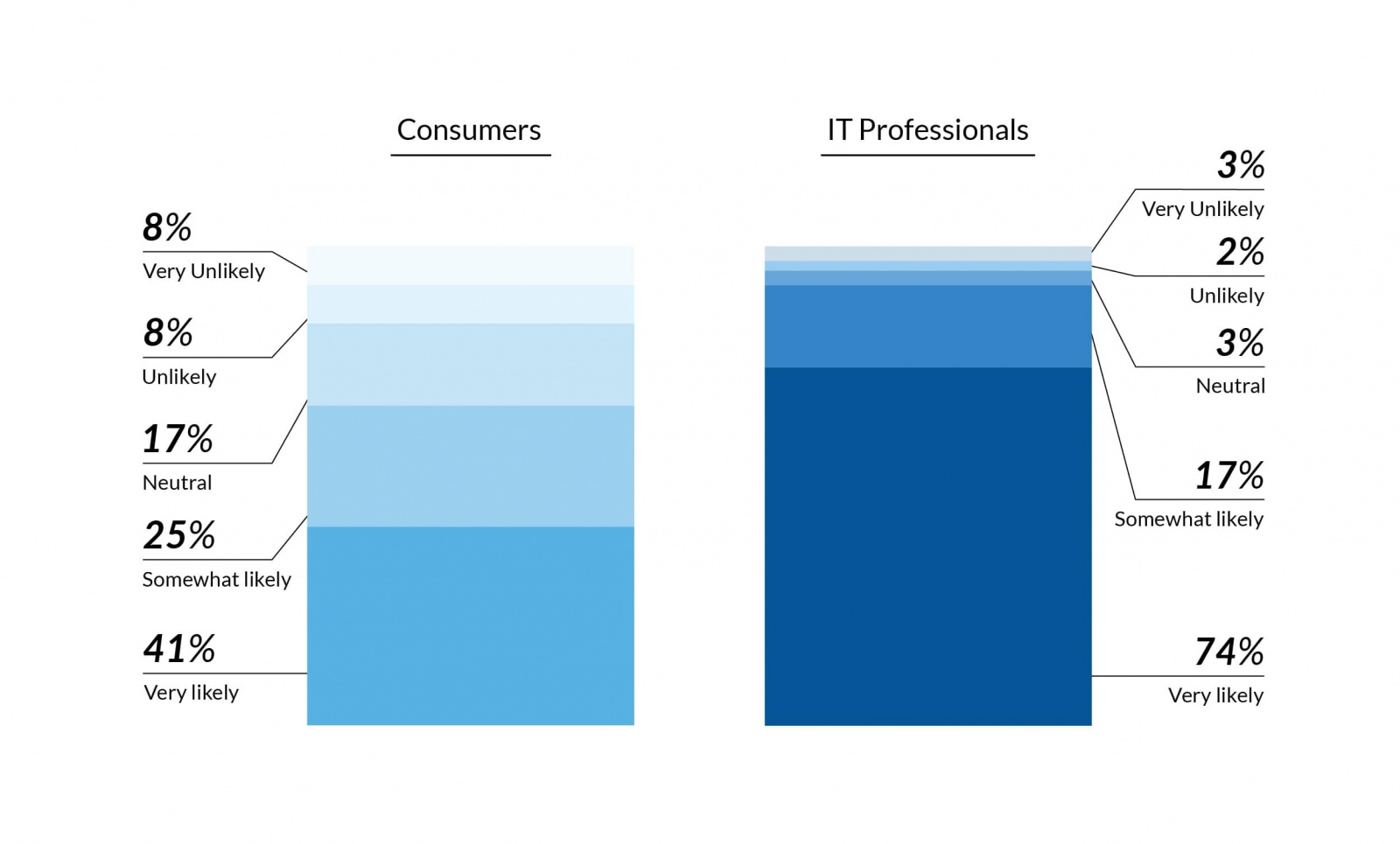 How effective do you think contact tracing apps / technologies will be in curbing the spread of Covid-19?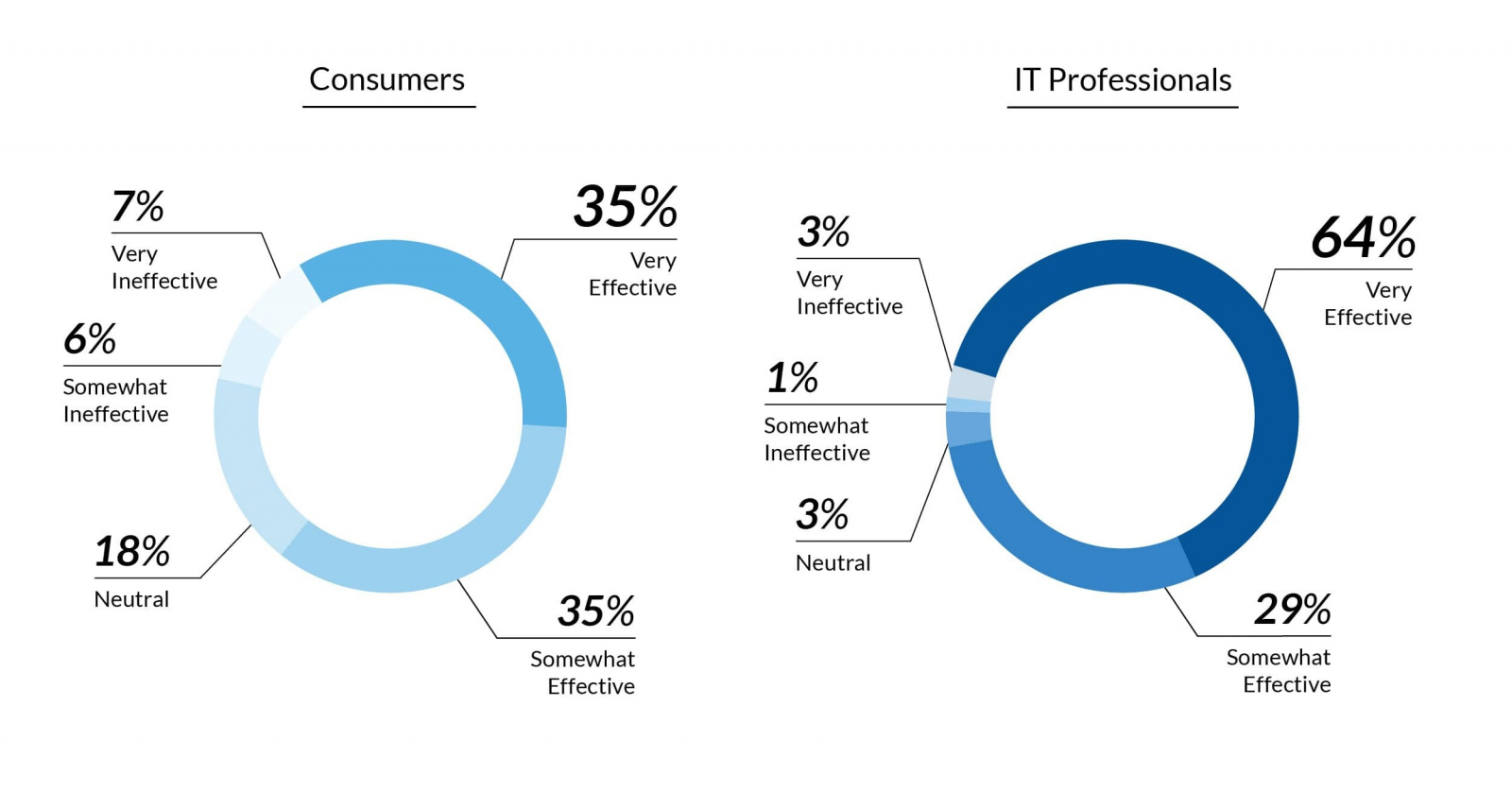 How often do you update your mobile device / applications for security purposes?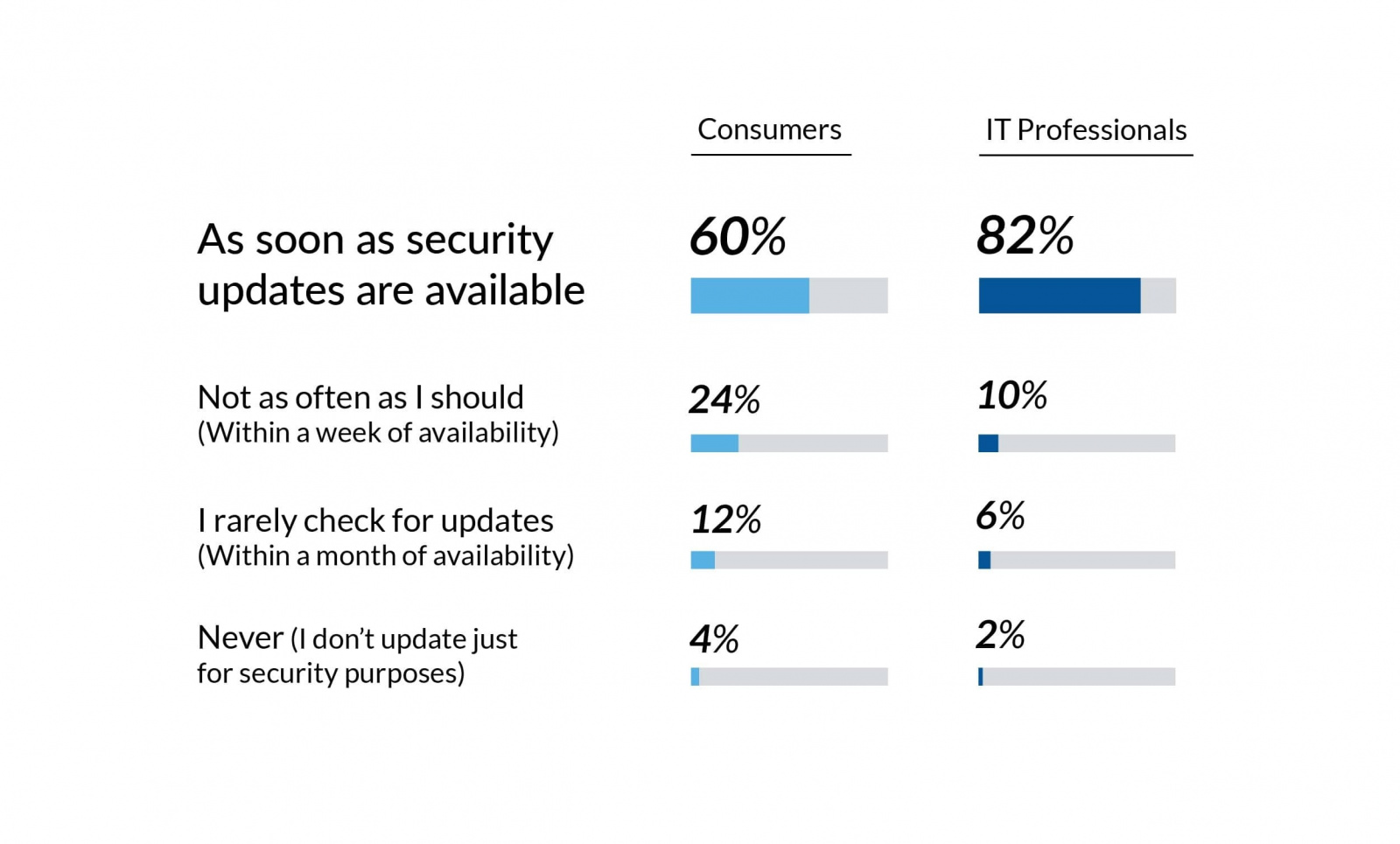 How likely would you be to personally download and use a contact tracing app on your mobile device if / when they become available for public use?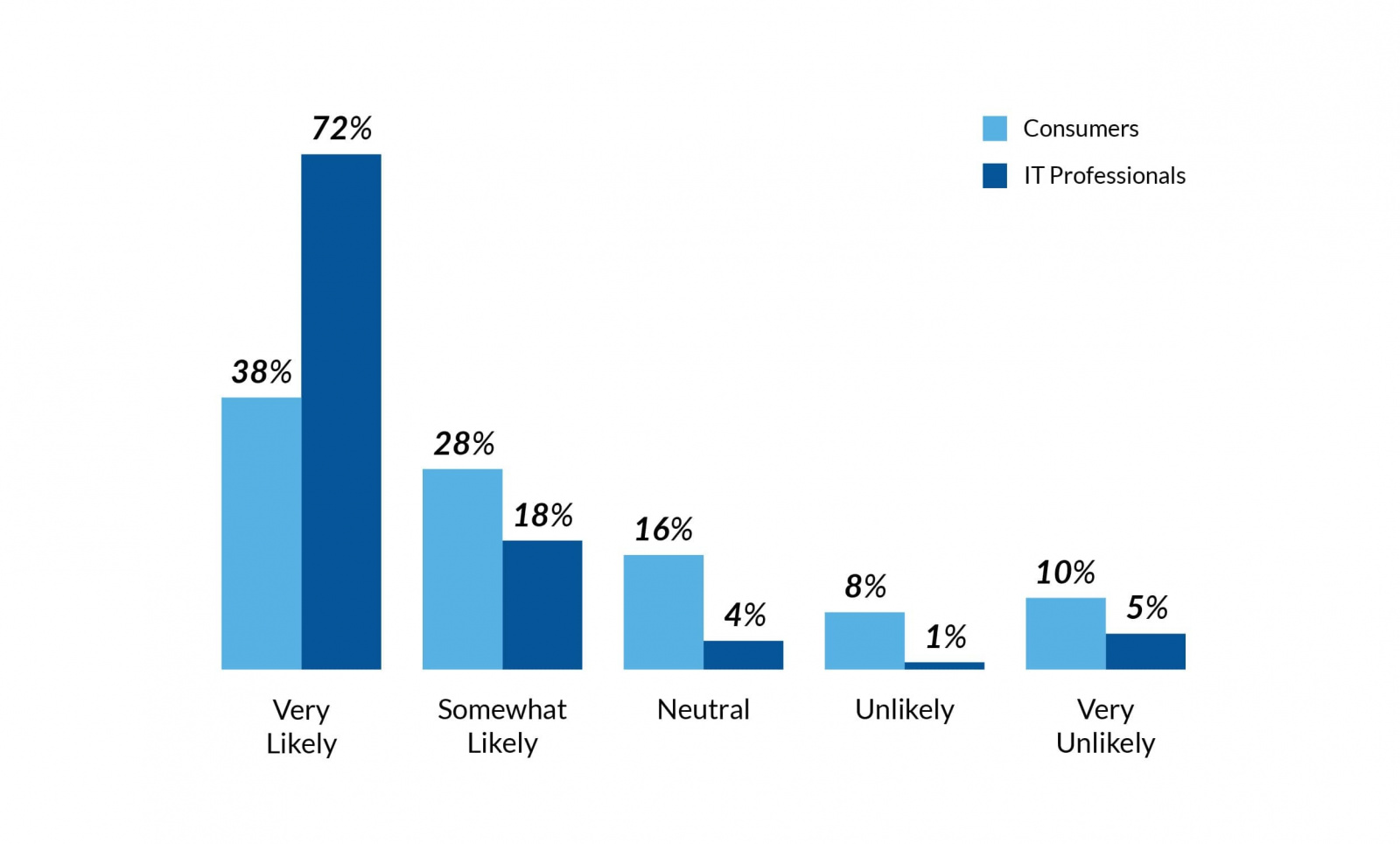 How concerned are you about the potential for these technologies to collect your PII (Personally Identifiable Information), which is any data that can be used to identify a specific individual?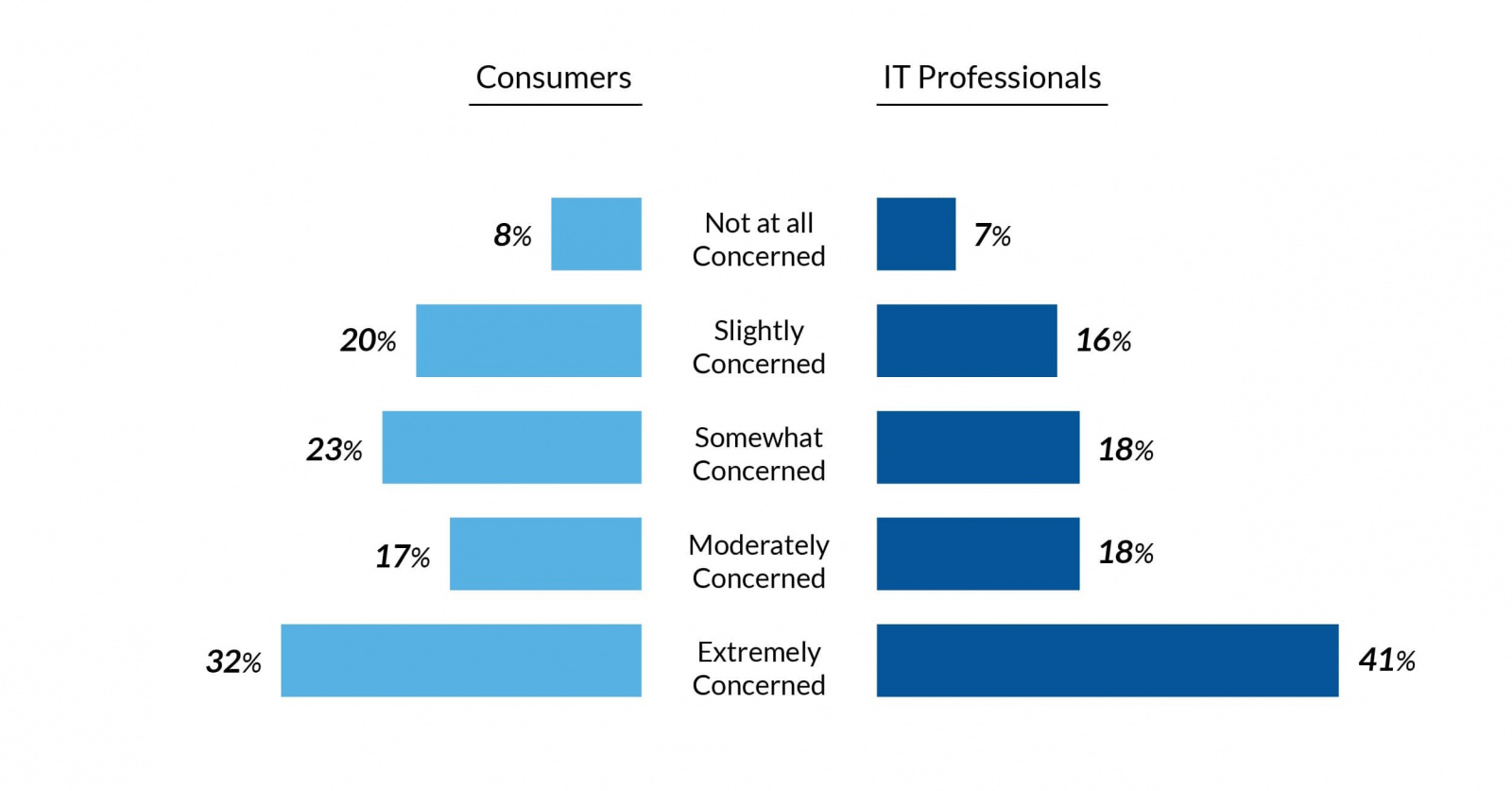 It was recently reported that Google and Apple collaborated to develop a mobile contact tracing solution / alert system.
How confident are you in 'Big Tech' (Google, Facebook, Apple, etc.) ability to offer a secure solution (a solution that is protected from possible threat vectors) for digital contact tracing?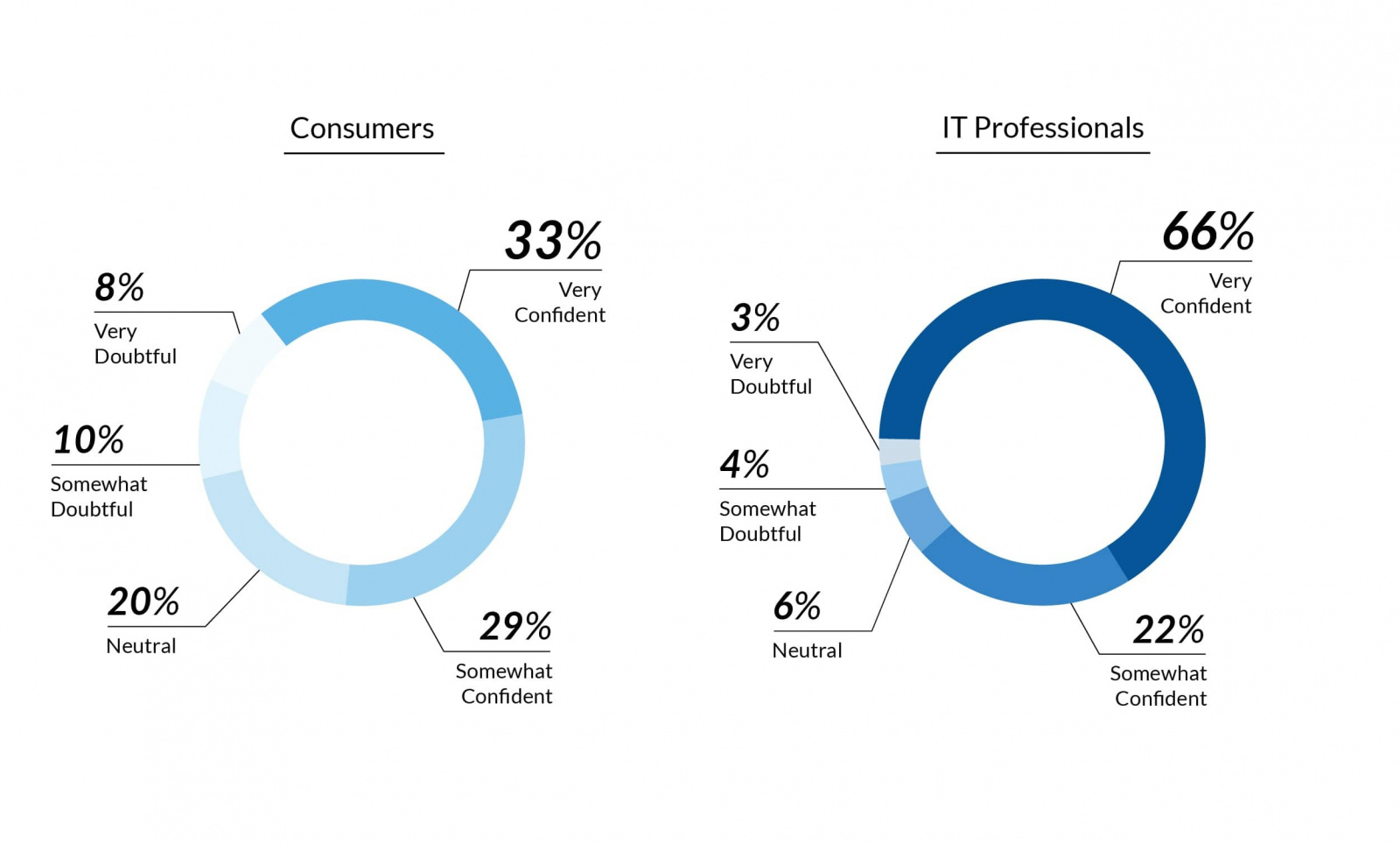 How safe would you feel using contact tracing applications / technologies if there was formal government oversight and protocols for data collection and storage?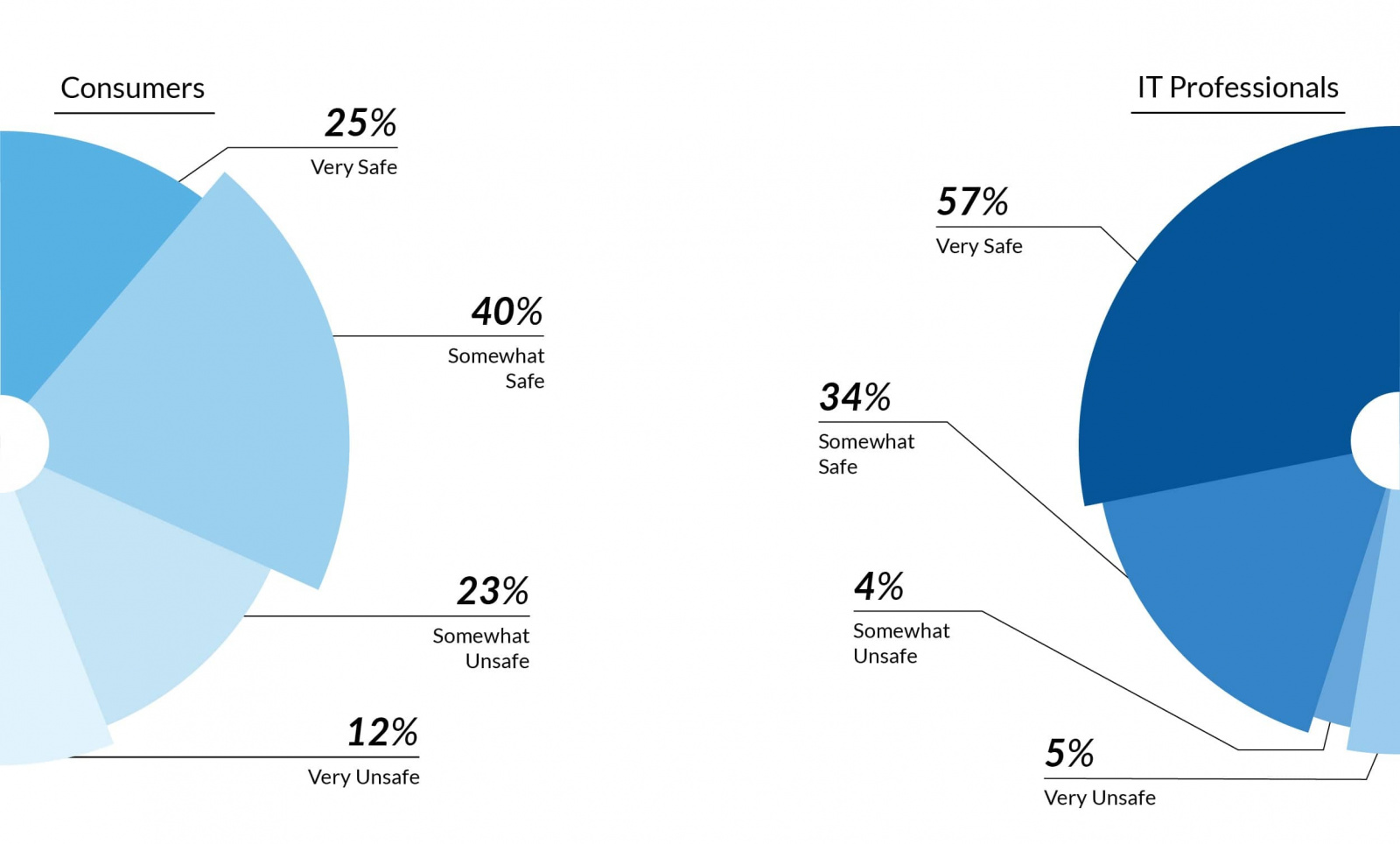 If there was federal oversight of data collection and storage resulting from contact tracing apps, how confident are you in the US government's ability to maintain user privacy and keep your PII (Personally Identifiable Information) data safe (e.g. from breaches, leaks, cybercrime, etc.)?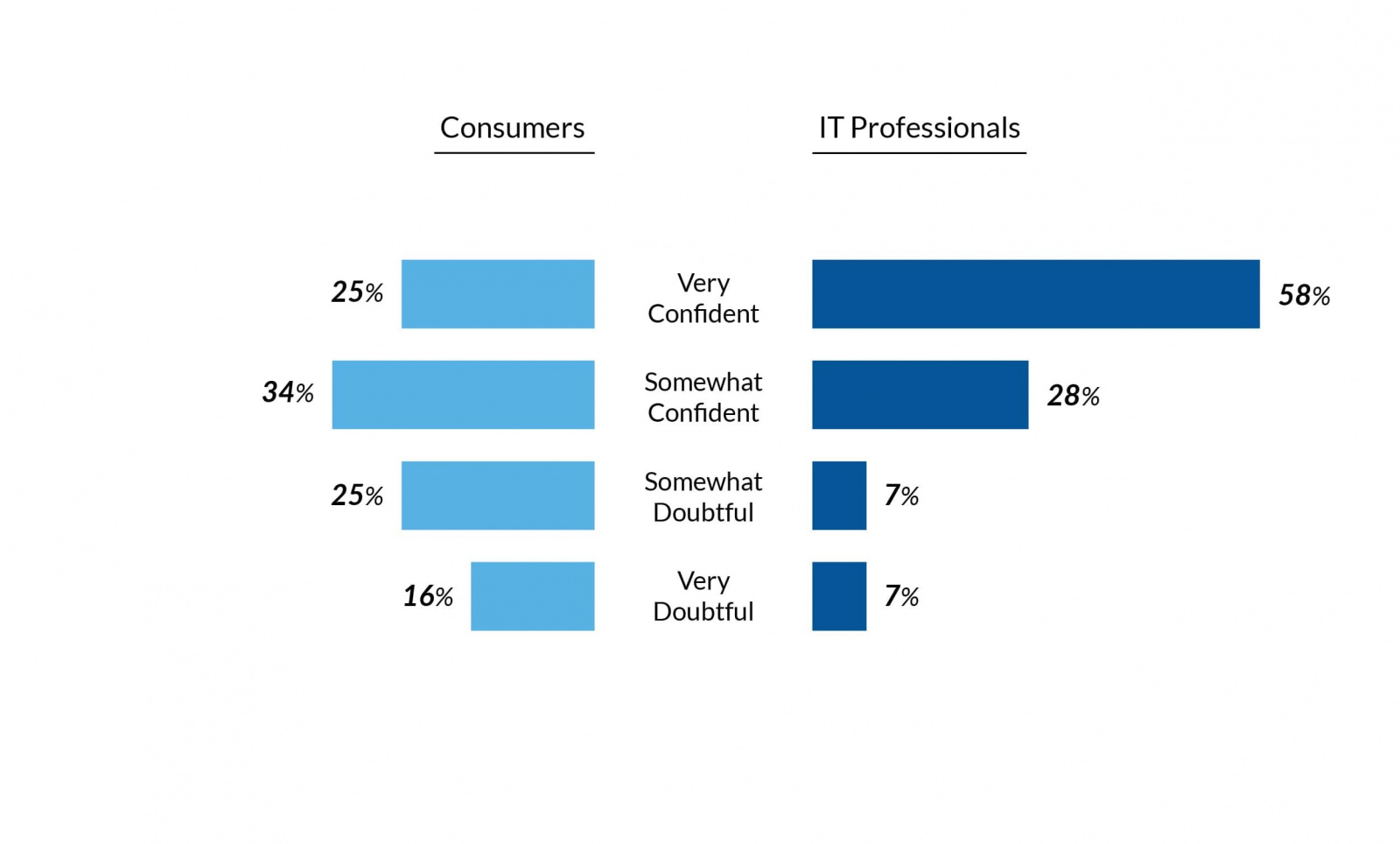 There's speculation that contact tracing could become a regular part of workplace protocols. How comfortable would the prevalence of contact tracing technologies (apps, wearables, etc.) make you feel in safely returning to offices, stores, restaurants, etc.?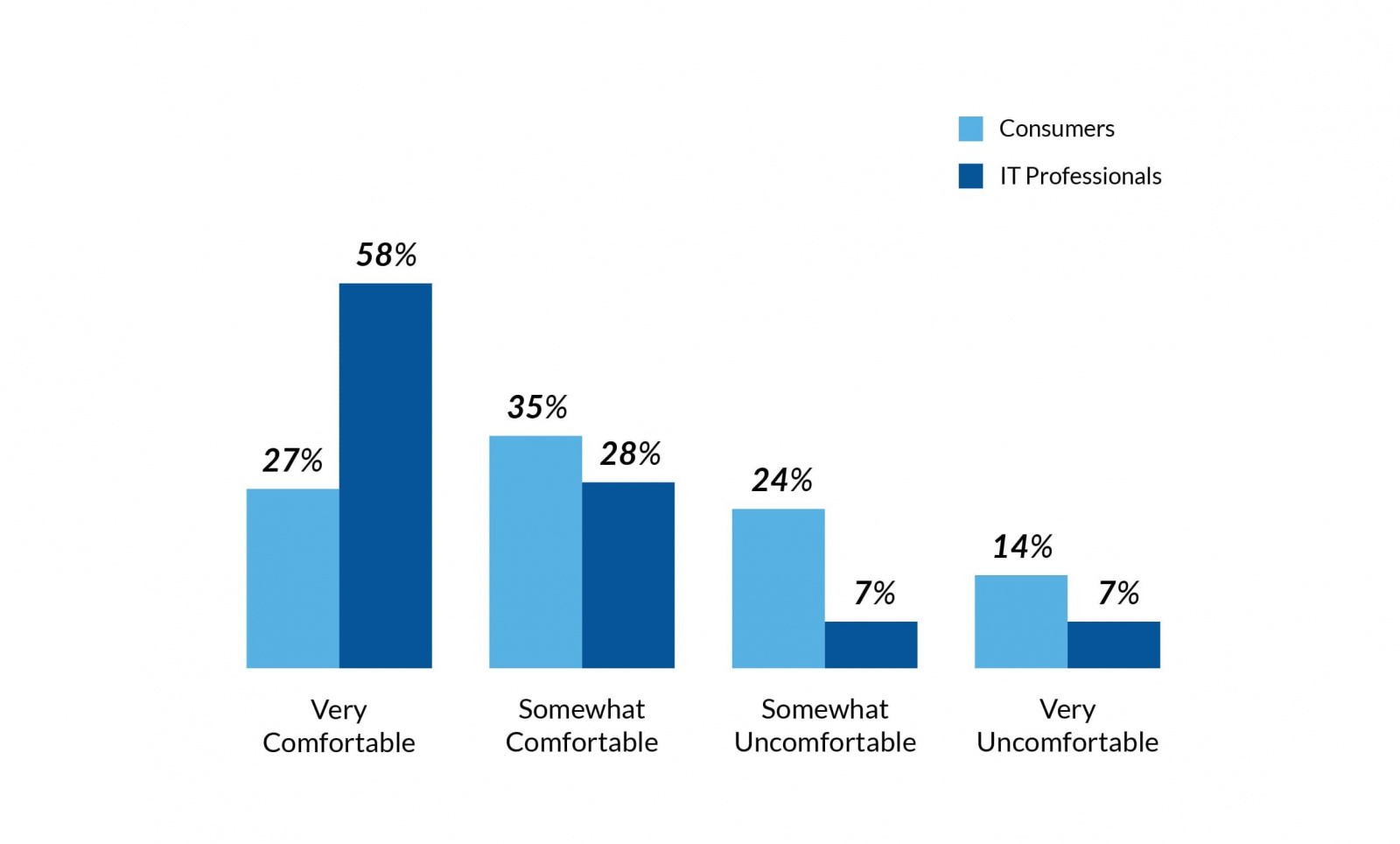 Which of these countries do you feel have best handled COVID through technology use?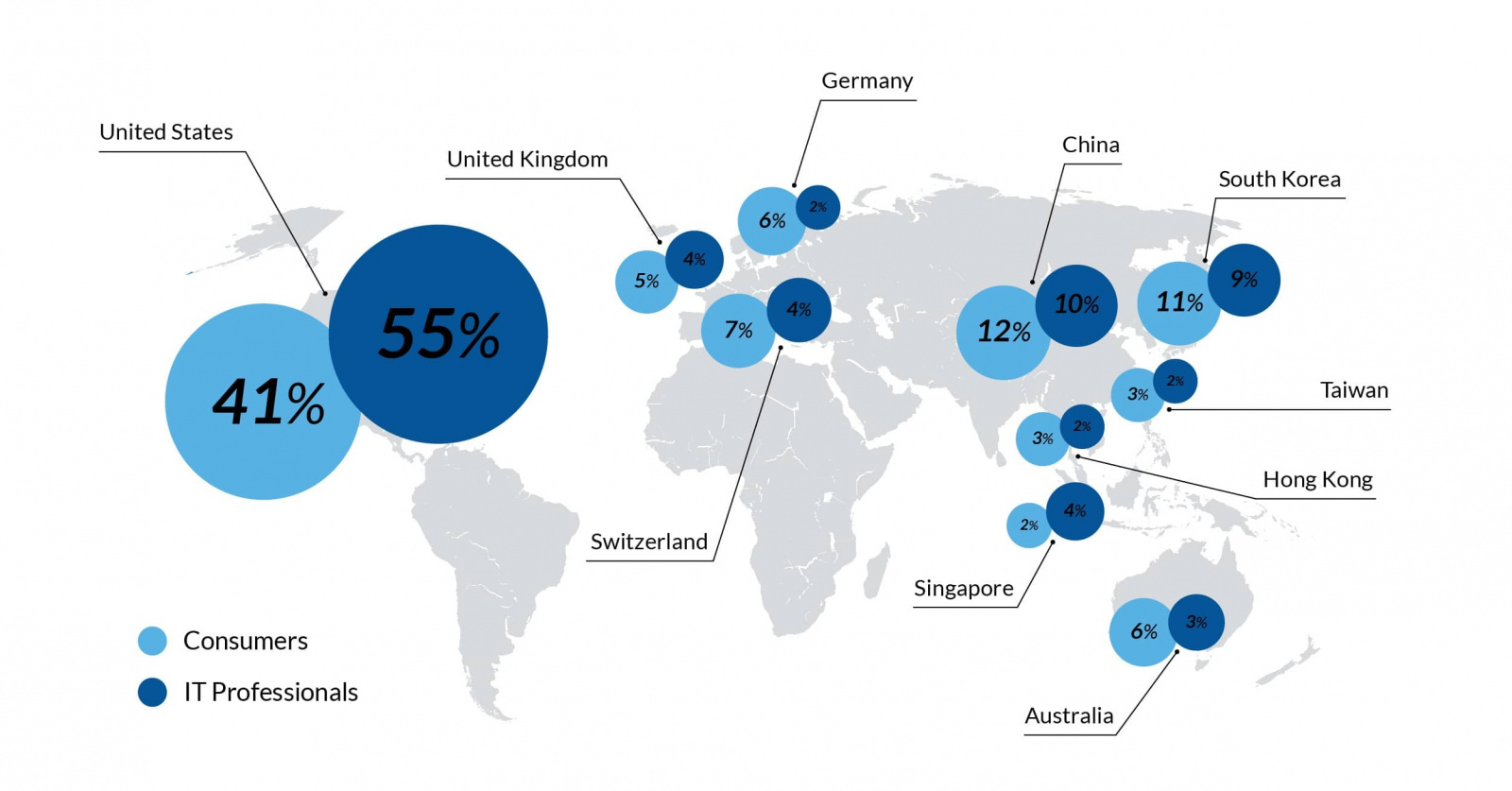 Is friction between Western nations (United States, Great Britain, European Union etc.) and China making you feel more concerned about protecting your personal data?