Introducing a new & improved malware protection software for home PC
SecureAPlus is now known as CatchPulse
CatchPulse, formerly known as SecureAPlus, is the must-have malware protection software for your home as it protects against the increasing threat of cyberattacks - without forcing you to become a cybersecurity expert.
In 2021, ransomware attacks increased by a whopping 105% and malicious malware still continues to infiltrate devices with over 5.4 billion attacks recorded in the last year alone.
To help combat this trend, SecureAge Technology set out to enhance our award-winning and proven home security solution so that it will be even easier for our customers to proactively catch and comprehend complex security threats.
CatchPulse offers complete malware protection
The team at SecureAge Technology are grateful for your support of SecureAPlus and appreciates the feedback you have provided over the years. These insights have helped us take the next step with CatchPulse. Thank you!
You've helped us design new features and a new interface that further simplifies our solution.
Using multiple cloud engines and our proprietary non-signature-based AI, CatchPulse offers malware detection with a "block-first" approach through application control that can Catch (see what we did there?) those unknown, unknown threats that can cause so much irreparable damage.
CatchPulse is an ode to you, our loyal customers.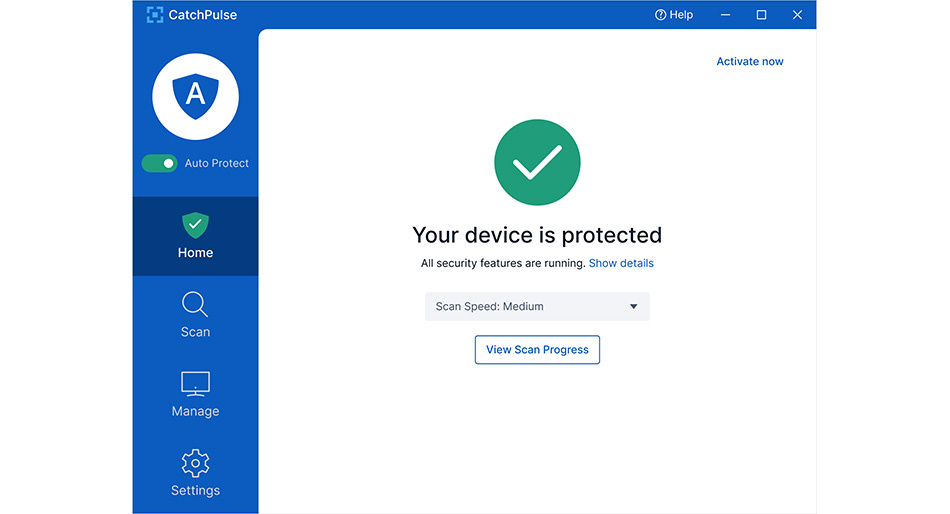 CatchPulse - Intuitive and Informed
Here's what's new…..
Name change aside, CatchPulse is all about Intuitiveness…
CatchPulse comes with an easier-to-use interface that is designed for all types of users:
- Non-tech savvy home users can leave Auto-Protect ON for automated protection
- More tech-savvy users can turn Auto-Protect OFF for interactive and informed protection
- Those with advanced know-how can continue to dive deep into features for customised security
With everyone's needs covered this makes it easy to recommend CatchPulse to your colleagues, family, and friends.
For better information, this upgraded version of CatchPulse also comes with improved security prompts to aid decision-making. A new severity level indicator shows the situation's urgency, and together with Recommended Actions, this ensures everyone is equipped to make quick decisions when required.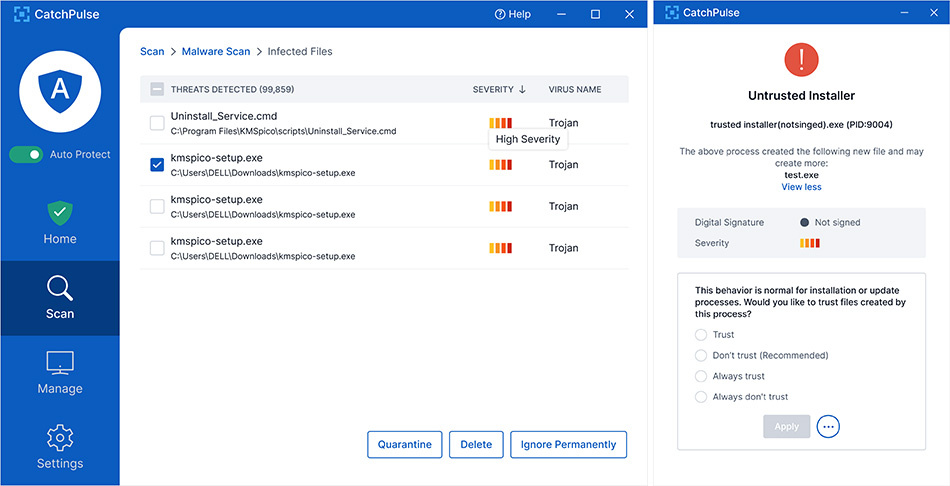 Other design updates include a new interface that offers greater customisation for individual preferences. This includes a popular request from our users for light and dark themed options and a resizable main window so that those using modern high-resolution screens can display more information in the same frame.

And finally, our enterprise users will be pleased to hear that these interface improvements extend to the CatchPulse cloud management portal which serves as the central hub for keeping track of security across all your registered devices. The dashboard now comes with a multi-layered interface that presents the overall security state across devices so power users won't lose any time manoeuvring through deeper features and functions.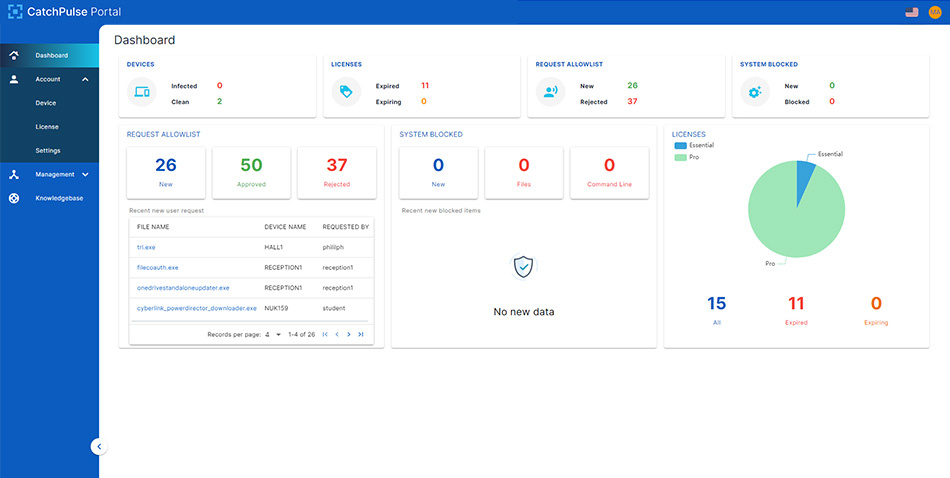 CatchPulse is available in Q2 2022
CatchPulse will be available to the public in May 2022 in 3 versions. CatchPulse Lite is a free version without application control, the complete home malware protection version is known as
CatchPulse
, and an advanced enterprise endpoint protection version is known as
CatchPulse Pro
.
As a way of saying thank you, we are offering ALL active SecureAPlus customers a
FREE multi-year extension
to CatchPulse when you migrate your license. Our engineers are in the final stages of rigorous testing and we will be in touch individually to explain the migration process in the coming weeks.
Thanks again and stay tuned!