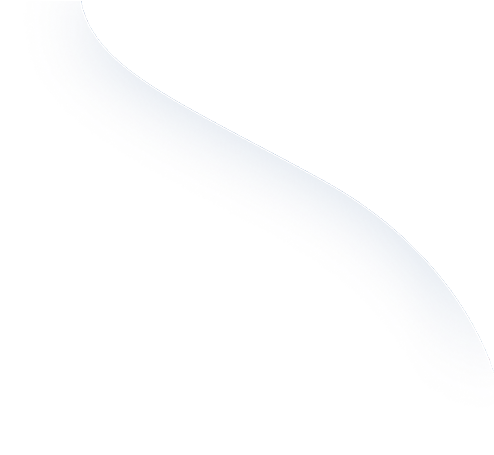 SecureAge Technology
Privacy Policy
1. Personally Identifiable Information Collected
SecureAge Technology may at times collect personally identifiable information (PII) from you in the course of providing our services or support. This information may be collected from your computer, via the request of a demo form, account registration process, submission of survey forms, or any other forms of electronic communication (including communications between your computer and us, or other automated communications).
This information may be collected to help us provide the service or support that you have requested:
Personal Particulars
When you request a demo, registration for an account, or contact us directly, you will be asked a number of questions pertaining to information such as name, email address, company, and other system information. This information is collected for identification purposes, and to confirm that transactions with you are legitimate and not an imposter. We will not use this information for direct marketing purposes unless you "opt-in" to receive such communications, except that we may notify you of similar products or services that we offer to the extent that we are permitted to do so by law. We may also contact you if your product license has expired or is about to expire.
Unique Software ID
SecureAge software comes with a unique number which gives an identity to the software installation process. This information is specifically designed to support the user registration process, license upgrade, and to provide better technical support to users.
Relevant System Information
In order to provide best-in-class antivirus support to you, we may collect certain information from your devices. This information may include, without limitation, your email address, IP address, information about your hardware and software, files stored on your device (including potentially dangerous or infected files), and other relevant system information. This information is collected and sent to our servers (https://uav.secureage.com) to help us to provide services and support, to identify and remove computer viruses, and to help us solve your technology problem(s). For purposes of this section, we will use any such information only when providing the security services as part of the CatchPulse solution.
2. Usage of Collected Information
The primary goal of SecureAge Technology is to enable and provide security solutions and services for everyone. Some personal information we have collected is to essentially help us in tracing and diagnosing the source of the technical problem more promptly. This helps us to provide better technical support to users and to further improve on SecureAge Software's performance and the user's experience when using SecureAge Software.
Use of personal information
We use the information we collect to provide our Services to customers, to manage customers' accounts, for billing, and to provide information you requested. In addition, we may use personal information for the following purposes:
- Send information to you which we believe may be of interest by email;
- Send you marketing communications that we believe may be of interest to your business;
- Provide your information to our partners and/or resellers in order to deliver products or services as part of our contractual agreement with you;
- Provide your information to third parties, who may provide customer support, facilitate business operations, social media accounts management, and payments. Such third parties are prohibited from using your personal information except for these purposes;
- To improve or modify our services; and
- To understand how users interact with the Site so that we can improve it and provide a more optimal user experience.
SecureAge Technology does not disclose any information provided by the user to the public, or our business partners, without the sanction of that user.
However in special cases, SecureAge Technology, in its exclusive discretion, may disclose or access account information when we have reason to believe, in good faith and beyond reasonable doubts, that disclosing this information is necessary by the law to identify, contact, or bring legal action against someone who may be violating SecureAge's Conditions of Access or may be causing injury to, or interference with (either intentionally or unintentionally) SecureAge's rights or property, other SecureAge users, or anyone else that could be harmed by such activities.


Cookies
SecureAge Technology and our authorized vendors may use cookies and other technologies to collect information from you for a variety of purposes. These technologies provide us with personal information about your devices and networks you utilize to access our Websites, and other information regarding your interactions with our Websites.
You have the ability to accept or decline cookies. Most web browsers automatically accept cookies, but you can change your browser settings to decline cookies if you choose. For more information about SecureAge Technology's use of cookies, please read our Cookie Policy.
We partner with third parties to manage our advertising on other sites. Our third parties may also use technologies such as cookies to gather information about your activities on our Website and other sites in order to suggest advertising based on your browsing activities and interests.
3. Protection of Collected Information
SecureAge Technology complies with the Personal Data Protection Act in Singapore and the international information security standards in order to protect your personal data. This ensures that your personal data is protected from abuse, unauthorized access and disclosure, damage, manipulation or deleting. As long as it is within SecureAge site, your personal information is transmitted encrypted via SSL (Secure Socket Layer) protocol.

You have the right to access your personal data, the right to correct such data, the right to request explanations regarding processing of your personal data and to require remedies such as blocking, correction, supplementing or liquidation of personal data if the processing is contrary to protection of your private and personal life or in contradiction with law.
4. Information we share
Our Vendors and Service Providers
SecureAge Technology uses third-party services that are necessary for the operation of our website, product, and business operations. Examples may include, marketing CRM, social media, customer support, and payment management in order to provide you with better service. In all cases where our third parties handle your personal information, we require their acknowledgment and adherence to our privacy policy and customer data handling policies.
Customer Testimonials
We post customer testimonials on our website which include personal information. We ensure we have our customer's approval before posting their testimonial and name.
Compelled Disclosure
We reserve the right to use or disclose your Personal Information if required by law or if we reasonably believe that use or disclosure is necessary to protect our rights, protect your safety or the safety of others, investigate fraud, or comply with a law, court order, or legal process.
5. Opting Out and Unsubscribing
SecureAge Technology may, from time to time, send you email regarding virus outbreaks, product news, newsletter, forum support and support for other services. If you do not want to receive such mailings, you have the option of unsubscribing all SecureAge mailing lists at any time by sending an email with a subject header 'Unsubscribe' to
pr@secureage.com
.
Furthermore, email newsletter communications of SecureAge Technology include an option to Unsubscribe or Edit Preferences.
6. Other Information on Privacy
Please keep in mind that whenever you voluntarily disclose personal information online - for example on message boards, through email, or in chat areas - that information can be collected and used by others. In short, if you post personal information online that is accessible to the public, you may receive unsolicited messages from other parties in return.
Ultimately, you are solely responsible for maintaining the secrecy of your passwords and/or any account information. Please be careful and responsible whenever you are online.
7. Constant Review & Future Changes
This privacy policy is under constant review and may be modified and updated in the future. Your continued use of the Site and/or Service will be deemed to constitute your acceptance of any and all such changes.